Every year in March, Austin, TX hosts one of the most influential music festivals in the world. The SXSW Music Festival and Conference is a  of artists, industry professionals, and fans from all over the world  for a week of seemingly non-stop performances by iconic artists. If you're interested in wetting your whiskers in anything music related this is something that should be on your schedule year after year. One thing to keep in mind while you gear up for festival week, opportunities to make professional connections seem to develop best over tacos and a cold beer. Works every time.
To put things simply, there is no better place and time to discover the next waves of musical talent than SXSW Music Festival. 
Looking back to 2017, my first year attending, I had a general idea of what to expect, I mean, Austin's a weird place to begin with so like... YOLO right? I've been to my fair share of festivals over the years, but nothing would've prepared me for this level of intensity. Picture this, a panel session with your favorite artist, a showcase with that band you found on Spotify, a pop-up performance at the venue you're at right now, special appearances by random personalities, and exclusive parties with STACKED lineups, all happening at the same time, and you've gotta choose ONE. Now picture that, hour-for-hour, for six days straight. Mayhem, to say the least. Luckily, for all you, first time festival + conference attendees, we bring you tips from our OG SXSW crew.
Water is Life
Emily E.
"My biggest thing would be to hydrate! SXSW is a huge party. Drink a ton of water so you can avoid the hangover and hating yourself every morning! Also bring external batteries, your phone will die, but at least they help it last longer." 
Let's be honest, if you're reading this and you're from Colorado, chances are your water bottle somewhere within reaching distance. Bring it with you, the heat can definitely sneak up on you while you're exploring the festival. There are plenty of places to snag a bottle/boxed water, you're just going to be judged for not using a reusable bottle. Save yourself some shame & stay hydrated... maybe even slap an Unsigned Unheard sticker on it.
Pace & Pitch
Britain B.
"Pace yourself, it's a long ass week and you'll be exhausted by the third or fourth day if you do too much (sort of like we did lmao). I'd also say if you attend the panel sessions, trying to talk to the speakers afterwords is a huge plus and can get a musician or someone who's in the music business the right connections or may lead them to the right connections."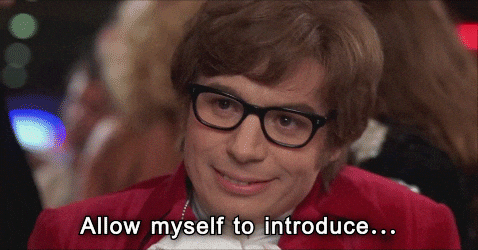 Wise words from The Britty Bunch, himself. Pacing yourself can save your mind, body, and soul a lot of suffering once the week comes to a close. There were days when we would be coming home at 3am - 4am only to wake up three hours later to make sure we could get in line for a panel. Being on top of your schedule is important, but spreading your energy thin day after day, your ass is guaranteed to get sick when you get home. Take care of yourself and your squad. As for networking, bet on yourself and do it. Seriously, if you're going into this blind, without a purpose or a game plan, you're missing out on the opportunity of a lifetime. Take the two weeks before you go to practice your elevator pitches, get yourself some business cards, and get your game plan down on paper. You never know who you could meet.
Plan, plan, plan
Brandon L.
"I would say have a plan and have a backup plan. There's a lot of resources like the app and fast passes that I didn't really utilize until it was too late. Also, try to go to as much as you can. You can sleep when you're dead!"
Vital information right here. I can't tell you how common it is for plans to change in a matter of seconds. You'll stroll  
up to a 200 cap venue you've had your eye on for hours, only to be met by 4000 others. What now? 1) If you're on top of your stuff, you can zip right to the front with a fast pass.  2) You have no idea what a fast pass is and now it's time to go venue hopping. Moral of the story, if there's an artist you HAVE to see, be sure to check on fast passes for that show. You'll have to snag a special ticket pretty early in the morning. Be warned, they're almost always guaranteed to be sold-out by 10am. Otherwise, grab a friend and go have fun, discover your new favorite band, after all that's what you're there for, right?
... LIKE WAY IN ADVANCE. 
Sarah R.
"I would say book your place way in advance! We ended up with a good spot but ideally it would have been closer and cheaper (maybe we would have found that if we booked earlier)." Okay, I have to be honest again, this trip would never have been as fun as it was, if it weren't for Sarah. The brilliant (and risky) idea of inviting eight strangers/classmates to split costs of an Airbnb, I made connections and memories that will last a lifetime. Book as early as possible to ensure you're not going to be paying for an Airbnb with your first born child. When we say this is a big f*****g deal, we mean it. If you're reading this and it's February or later, good luck.
To Sleep or Not To Sleep?
Mike H.
"Sleep. Just get sleep. Oh and walking shoes, those will help too."
Even though I agree with Brandon's, "sleep when you're dead" mentality, if you can sneak in a nap, do it. We all function differently, so if you need that 8 hours of beauty sleep, make that priority. If you can live off three hours of sleep, more power to you. What makes the biggest difference though, WALKING SHOES. The pain, the soreness, the complaining, save yourself from it all and make sure you're headed into this with arch support. I admit, I love my Vans collection, but I made sure to grab a fresh pair of insoles to save my lower back. To some, looking fresh is the cornerstone of why you're at SXSW, congrats on your mint condition AF1's, keep doing you. Your feet are gonna hurt. Now go take a nap.
THE GREAT 8
Bailey C.
"1. Drink plenty of water and take lots of vitamins to strengthen your immune system. I got the flu and a sinus infection my first south by and it's not a fun time. Germs are everywhere!
2. Pace yourself! There's so much to do and you get pretty overwhelmed and it will knock you out.
3. Business cards are your new best friend.
4. Take advantage of the free food! They really do offer a lot.
5. They have electric scooters in Austin now and are super easy to use and get around. Way cheaper and more fun than uber or Lyft!
6. Map out a schedule of events/panels you want to go to because you'll want to go to one event and then the next one you want to go to might be on the other side of town and you'll have no time to get there.
7. Get an Airbnb with 8 strangers and hope for the best! 
8. Take a day to actually explore Austin. You don't really need to do this to survive SXSW, but it will definitely make for a way more fun time"
I couldn't have wrapped up better myself. Whether you follow these tips or not, you're in for something special. It's a whirlwind of a week, remember to make memories, push yourself outside your comfort zone, and challenge yourself to go with a goal & purpose. The rest will fall into place. Good luck out there. Maybe we'll see you there.
One last thing, find a Colorado artist you like & go support them.
Please reload
I'm busy working on my blog posts. Watch this space!
Please reload